Written by Kaitlin Murray
Taiwan is a country of vibrant colored temples, kind people, and delicious street food. We spent a week in Taipei and were so amazed by the modern and efficient city, the historic sights and temples, and all of the beautiful aspects of Taiwanese culture. We realized it is a perfect blend of Japanese and Chinese cultures, creating a great atmosphere and feeling for first time travelers to Asia. Here are the best places to visit to experience this unique culture!
Longshan Temple
The brightly colored temple in the Wanhua District of Taipei is a Buddhist temple where tourists can come to experience the rituals and ceremonies of Buddhism. I was so fascinated by all of the rituals the locals were doing and I would definitely recommend going there to any traveler in Taiwan. Rebuilt at the end of World War II after being destroyed by an American air raid, this stunning temple was decorated in every nook with either an elaborate painting, sculpture, or golden statue – I was so in awe!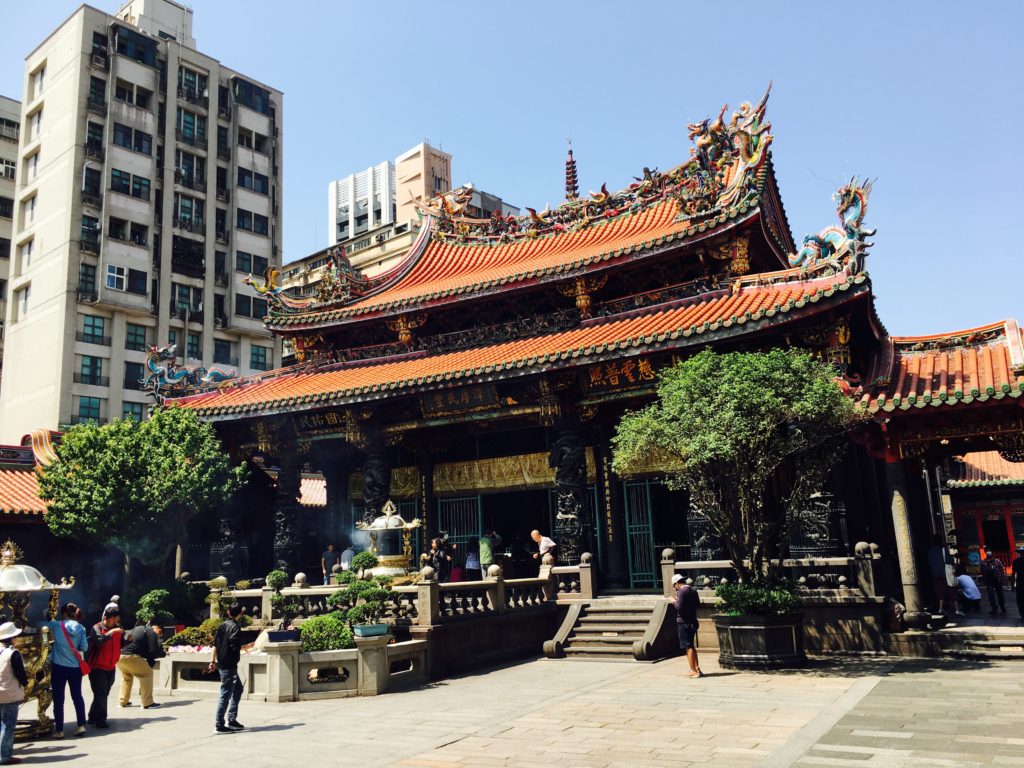 Raohe Street Night Market and Temple
If you want to experience a true Taiwanese street market, then Raohe Street is the place to go. Here your senses are overwhelmed with sights, smells, and tastes as you can try all sorts of authentic foods and delicious treats! We loved just walking around and trying unique snacks, one after another, since everything was so affordable. Although we could not identify what some of the foods were, it was so much fun to try things we had never seen before and have a real cultural experience.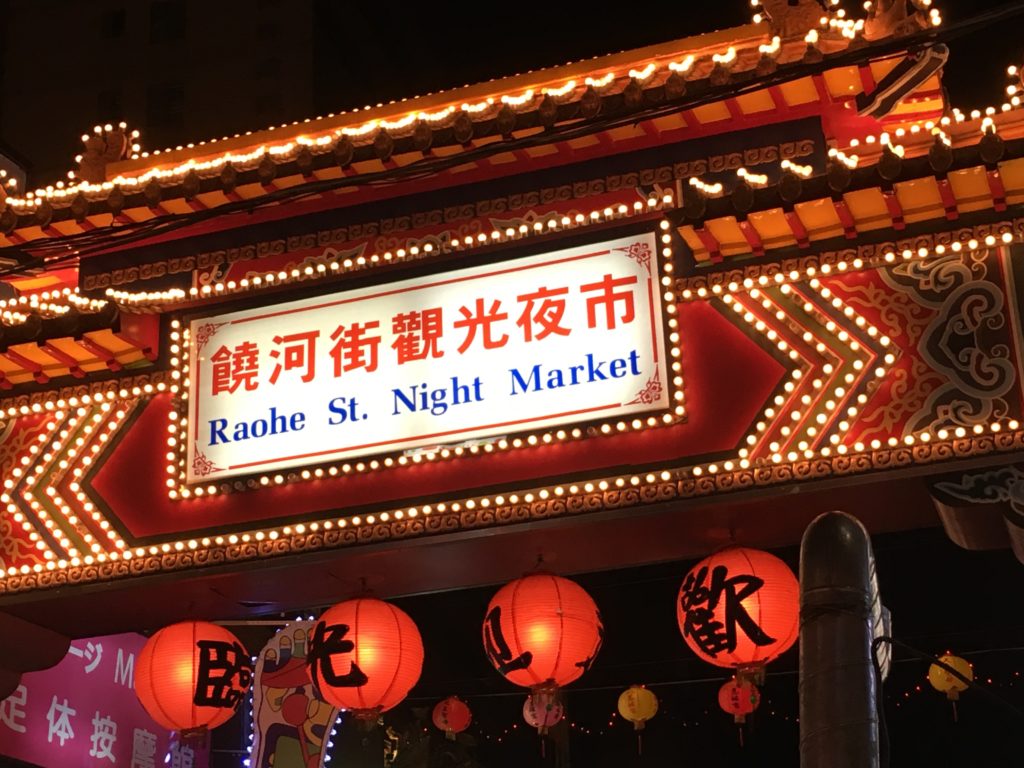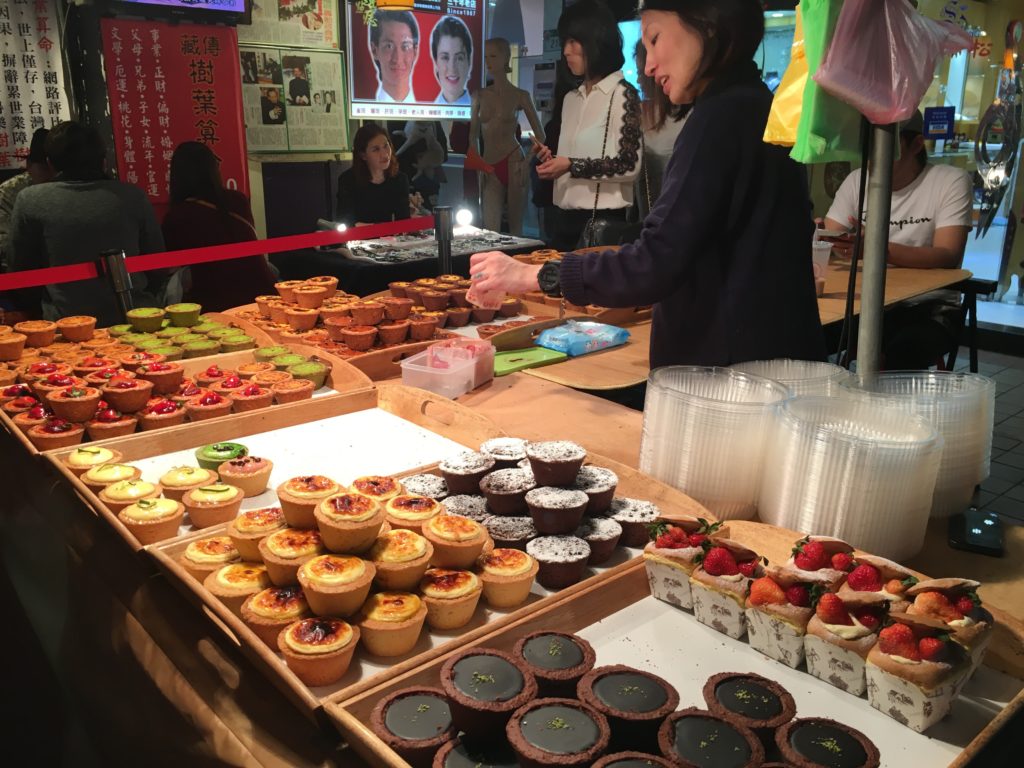 Yonglien Temple
Sitting at the heart of the Luzhou neighborhood in New Taipei, Yonglien Temple was one of my favorite experiences during our entire time in Taipei!  The temple itself is two stories high and has so many stunning rooms to explore. My favorite part was the upstairs view, where you could see the whole city and watch the crazy and busy intersection down below. The colors and statues in Yonglien temple were so amazing, especially the roof with statues of dragons, people, and animals coming off the sides! After visiting the temple, we walked around the local neighborhood and street market – a perfect place to go have a real local experience.


Taipei Zoo
A perfect place to take kids to and escape the chaos of the city, the Taipei Zoo was such a fun experience for us as a family. The highlights of the zoo are the adorable pandas who are so amusing to watch and a dream come true to see. The zoo itself was much bigger than we expected and is in fact the biggest zoo in all of Asia! Although we usually do not visit zoos when we travel, the Taipei Zoo was a wonderful place that is definitely worth experiencing!


Have you ever been to Taiwan before? What was your experience like? 
My name is Kaitlin and I love to travel, write, and volunteer. I am 18 years old and have been traveling my entire life with my family. I was born in Amsterdam and also lived in Los Angeles, Dusseldorf, Paris, and Rome all by the time I was seven. For the next 7 years, I lived in Venice, Italy – yet in September 2013, my family went back on the road for an open-ended journey to see the world. So far we have visited 64 countries throughout six continents. My greatest joy is meeting and helping others as we travel and sharing their stories through my writing – opening hearts and minds to the realities and amazing people of the world. Join me on my journey at Travelin Kait and share my passion for volunteering by visiting my nonprofit foundation site – Kids Unite 4 Hope.